Directed By:
Stuart Gillard

Starring:
Tia Mowry, Tamera Mowry, Kristen Wilson, Patrick Fabian, Pat Kelly and Jessica Greco

Not Rated
Genre: Family Fantasy
Format Used: Netflix DVD
Contains: Mild Violence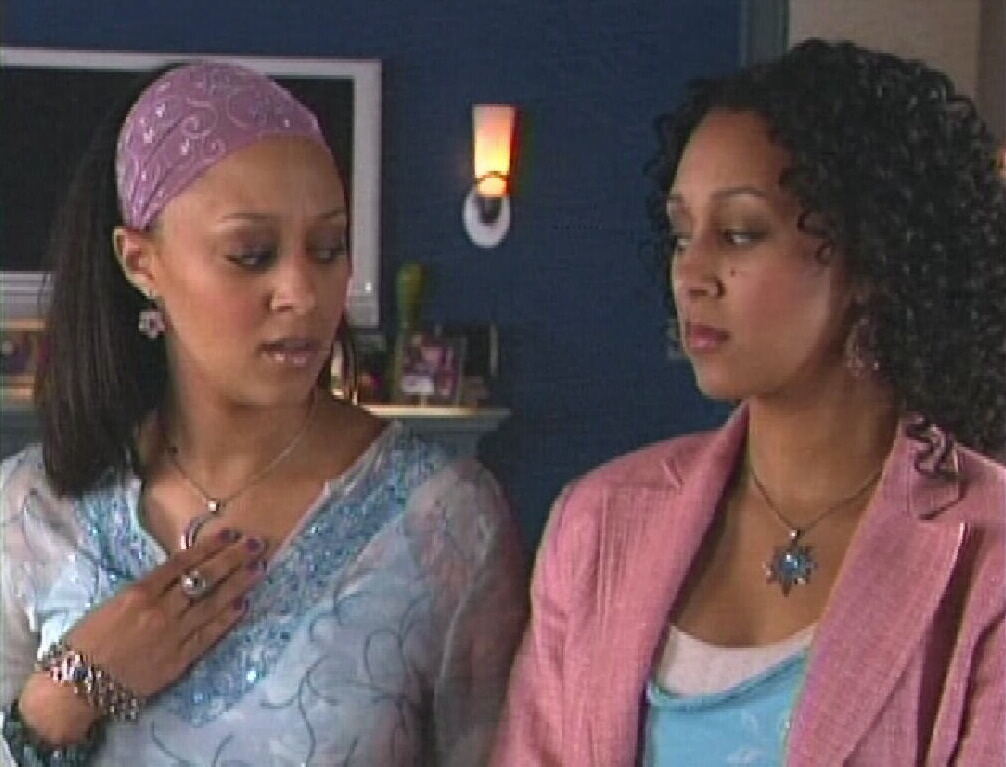 THE PLOT:
Twins are forced to separated as babies when their lives and their magical kingdom are threatened by the Darkness, an evil smoke monster.

Two decades later the twins are brought back together on their birthday in order to save their kingdom again from the same force, for their is something about the twins that stopped the creature so many years ago.
ZEDD'S OPINION:
Tia and Tamera Mowry of Sister, Sister fame joins the Disney family in this not incredibly unique story, but still kind of cool and the face within the Darkness monster was a very nice touch, all and all, another winner from Disney. 9 STARS.

VOLTRON'S OPINION:
I agree with Zedd and I can't wait to see Twitches 2, to see what new trouble the Twitches get into. The story works, the cast is great and the movie is wonderful, but minor character issues with a snotty sales lady. 9 STARS as well.

ON THE POSSITIVE SIDE (+ HITS):
+ STORY (The story if not unique still works.)
+ CAST (The cast does a great job.)
+ EFFECTS (The effects are sooo cool.)
+ CREATURE (The face within the darkness works.)
ON THE NEGATIVE SIDE (- MISSES):
- MINOR CHARACTER ISSUES (VOLTRON didn't care for the rude Sales lady.)
AND FINALLY...
- FAN BASED (If you're one of these Bible thumping all magic is "evil" type, then this isn't for you.)